t's been an amazing journey, the Cube 4 side planer from Weinig. Over the last few years the Cube really has become the bestselling four side planer in the market. Preparing Timber mainly in the Midlands to the South in the UK from one-man Joinery and Furniture workshops through to large Timber Planing Mills, there is never far to go to see a Cube.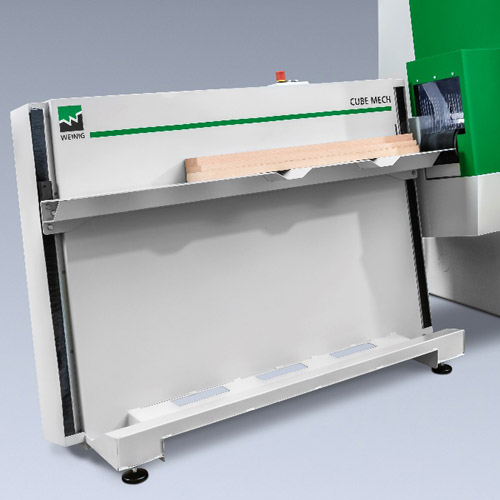 Why has this machine sold so well? Is it the ease of use, is it the health and safety features, is it the Cubes flexibility when planing? The truth is it is all these factors and many more coming together on one small planer with a capacity of 260 x 160mm!
You do not have to be a machinist to use a Cube, enter the finish size onto the screen, the lasers assist positioning. Simply push timber into the planer. Job Done!
What we do know is the Cube from Weinig is coming up to some big landmarks and with the New Cube Plus it's easier than ever. Watch this space!
Want to know more? Call me or speak to one of the many users!
If you require any further details, please connect on 07836 704691!
Pic 1 - (intro picture) Justifying a Cube over a beer, Proving Weinig really Do Offer More!
Pic 2 – Simplicity of the Touch Screen
Pic 3 – Option of one man operation – one of many options if required!